Items tagged with: WSL
---
---
---
Build 2019: Windows erhält einen echten Linux-Kernel
Die zweiten Version des Windows Subsystem for Linux wird einen echten Linux-Kernel auf Basis einer "leichtgewichtigen" VM enthalten.
www.heise.de
#
LinuxundOpenSource
#
WSL
#
Windows
---
Windows Subsystem for Linux version 2
I use #
FreeBSD
on all my servers and my office desktop too, but I have Win10 on my home desktop (because #
gaming)
and #
WSL
is helping me quite a bit (like #
Cygwin
did for years, thankfully).
Mind me: #
Linux
binaries support in current WSL is already excellent, but the upcoming changes are even more interesting.
---
Starting #
i3wm
on Win10 #
WSL
via VcSrv #
x2go
.
Script:
github.com/mend0za/misc/b…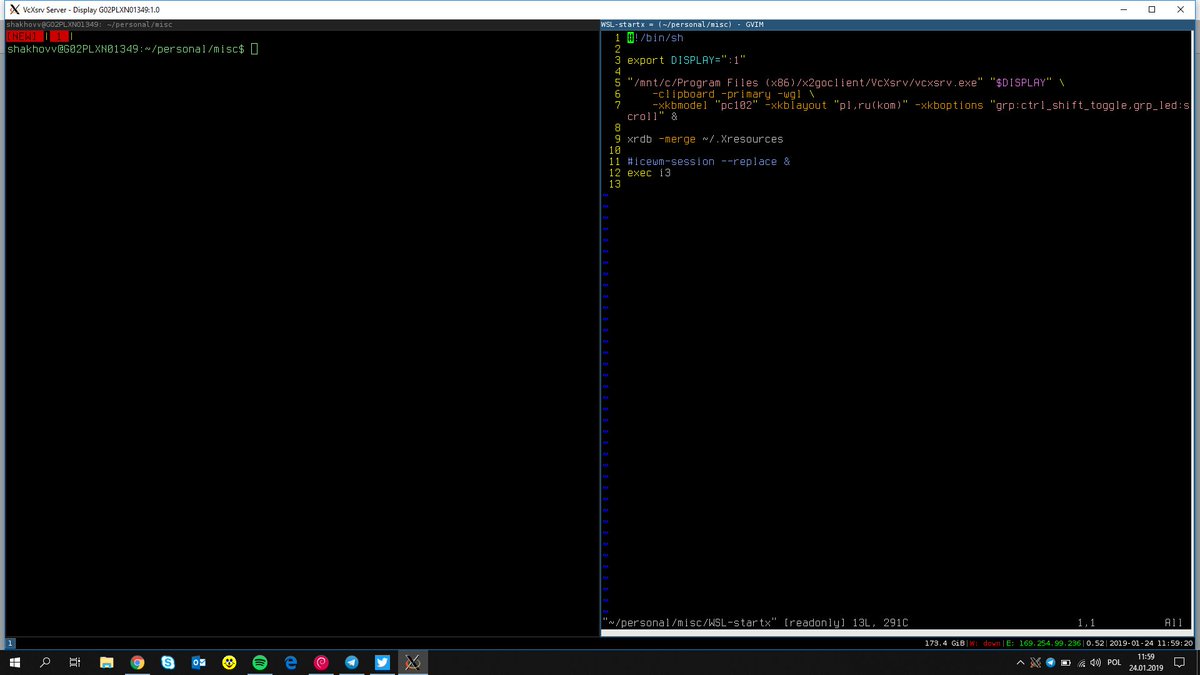 Miscellaneous tunes. Contribute to mend0za/misc development by creating an account on GitHub.
github.com